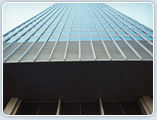 VOIP Services
Innovatus provides VOIP systems in the way that serves you best.
What little doubt existed should now be removed: VoIP is the next new thing in telephony solutions. As misconceptions erode and the underpinning technologies improve, the demand for IP-based telephony services increases.
However, with the decision to go VoIP comes change. New technology presents new hardware and infrastructure options, and VoIP is no different. To effectively deploy VoIP, your organization must have an objective once-over to decide exactly when and how you will implement VoIP.
While VoIP is the next big thing in telephony, your organization needs to be aware of how you will deploy this technology. There are three options:
VoIP-based onsite telephony equipment
Hosted telephony solutions that require IP to your site
Managed solutions that supplement your existing traditional phone equipment while keeping the VoIP technology in the network
The Innovatus VoIP program is designed to match your company's needs with the right VoIP options to maximize your savings. We assess your organization's needs, and then align you with the VoIP provider whose services best fit your application. Innovatus is provider-agnostic, assuring you of the most effective and cost-efficient VoIP technology available.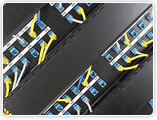 IP Trunking
SIP (True VOIP)
Use IP phones with an IP PBX
Enjoy a direct carrier connection
Advanced disaster recovery features
No geographic number restrictions (keep them when you move)
More cost benefits
Traditional Dial Tone
Use existing phones with a traditional PBX or KTS
Use Integrated Access Device to connect to your IP access (T1, Ethernet, etc.)
Hosted PBX
Vendor neutral approach allows us to help you to select the best provider for your organization's voice application
Hosted carrier owns and manages all necessary network equipment
Enterprise-wide, web-based features, carrier-grade reliability
Reduced operating costs and increased scalability