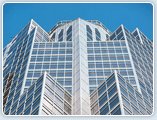 Professional Services
Speed time to value and increase your ROI
You need to get the most out of every dollar you spend. That's why Innovatus' Technology Division offers you a proven, comprehensive selection of professional services designed to help you fully leverage the value of your investment in Information Systems Performance Management.
Innovatus' Professional Services include the three most critical areas of service – deployment, performance and best practices. Specific services are available for end to end IT and Infrastructure assessments to design build engagements. Our products, and all services, can be easily customized to fit your IT and business needs. Our consultants are experts in many technology disciplines and will provide you with a wealth of knowledge, tools, skills and expertise. This means that your staff can work with the confidence of knowing that their needs are paramount.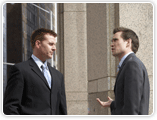 With Innovatus Professional Services, you can:
Develop a robust roadmap via Innovatus' audit services to increase efficiencies and develop pragmatic action plans to meet any business goal
Accelerate deployment through proven procedures and deep technology expertise
Maximize performance with proactive audit and analysis, backed by fast problem response
Leverage best practices that include Innovatus' proprietary processes and intellectual capital gathered from numerous successful engagements
Speed time to value with Innovatus' tools, procedures and assistance
Minimize risk by adopting a proactive service management approach
Lower your total cost of ownership (TCO) through superior performance and careful cost analysis
Learn more about how Innovatus Professional Services for planning, design, deployment, performance and best practices can help you speed time to value and increase ROI for your Innovatus investment. Call us today!
Staffing
Innovatus matches IT professionals to the right job opportunities
We'll provide a single development resource or an entire project team
Work on a contract, contract-to-hire or direct hire basis
Specializations include functional engagements, development, enterprise data management and infrastructure
Used by Fortune 500 and premier companies
Gap Analysis
Modeling of your present and desired system to facilitate the transition
PCI DSS security preparedness assistance for your compliance and security objectives
GLBA compliance assessment for banks and credit unions to meet GLBA requirements
System Integration
High-availability computing solutions
Systems management and integration
Messaging systems design and implementation
ASP solutions implementation
Servers and desktop support
Database systems design and implementations
Systems migrations
Technology Audits
Determine if you are:
Safeguarding assets
Maintaining data integrity
Operating effectively and efficiently
Telecommunications Audits
Test data security and data integrity procedures
Assessment of system controls
Ensure compliance with established policies and operational procedures
Necessary changes are identified
Managed Services
We manage your infrastructure, network components, servers and users' desktop PCs
Proactive scheduled maintenance
24x7 remote monitoring
Integrated message management to keep spam, viruses and phishing attacks away from your network
Data backup with rapid restore
Corporate Relocations
Typically, relocation services include:
Computer relocation
Inventory services
Post move helpdesk
Disconnects/Reconnects

We tackle moves of any distance: state to state, city to city, building to building, floor to floor
Providing consistent, dedicated handling of your technical equipment
We are the perfect enhancement to your IT department and your moving company for the smoothest, most effective execution
Your IT department can concentrate on their system responsibilities while we put things in their place
Your moving company can concentrate on loading and unloading while we properly prepare the technical components
Our trained technicians work with the movers to assure an orderly and complete pickup, and with your IT department to perform a thorough and careful install
Working together, everyone is finished more quickly, issues are handled, and employees are back to work
Technology Deployment
Let Innovatus handle your IT deployments of every size with minimal disruption to your normal business operations
Typical services include:
Technology installations and upgrades
Hardware and software migrations
Moves, adds and changes
Computer & Phone Roll Outs

Comprehensive logistics support
Site surveys
Cabling installations
Equipment installations of all types
Network upgrades and conversions
Moves, adds and changes